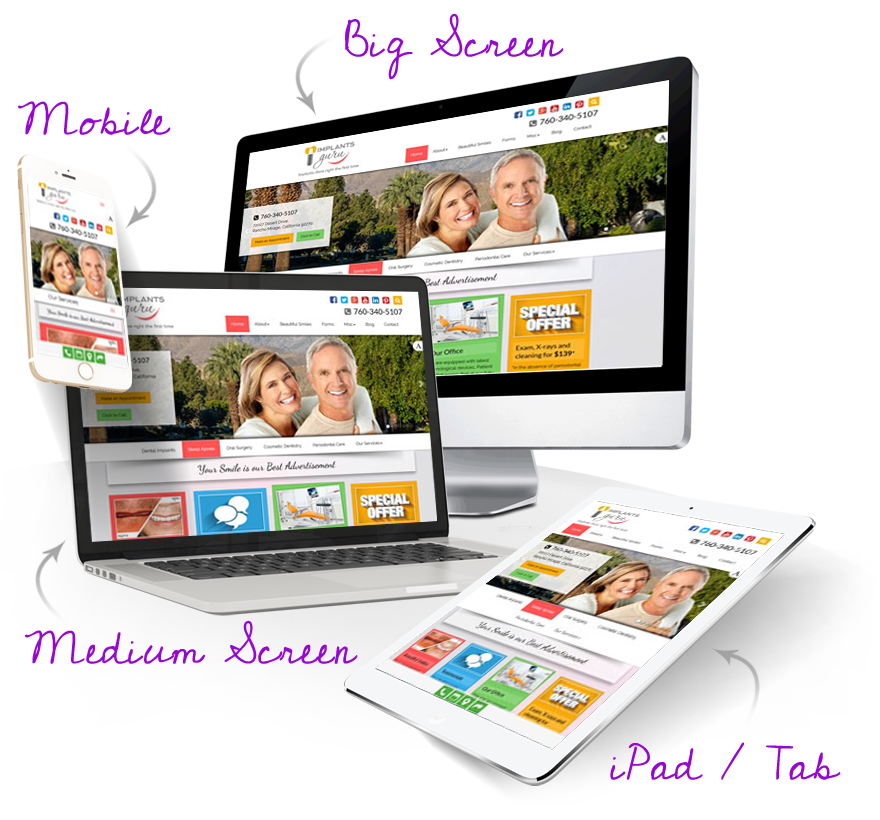 A website is a digital identity of your business online. It essentially should be carefully tailored to include your services, philosophy, team and everything that remains important for the potential customer to know about your business. A personalized website integrated into your business can turn out to be highly cost-effective in bringing more customers to your business.
Why should you think of a new website?
Everything is rapidly changing in online space, and it becomes essential to upgrade the website to advanced methodologies to go hand in hand with the technology. A website is a reflection of your business online and if it is not planned and designed appropriately to serve various devices, you may be losing potential customers.
The Need of a Custom Made Website
A responsive website can fit perfectly on all the devices including smartphones, tablets, desktop and laptops. This allows users to easily access website content from any given device. Our custom-made website platform helps you to easily change the content as per the need.
Why Our Website Services?
The special thing about our service is our websites are SEO-friendly which can help you rank in search engines. We don't get bored for having any number of changes requested by our clients. We make sure to respond to your request in a very short span of time. We are not just limited to website services, we have helped our clients with various solutions which include Online Secure Forms, created ADA compliant website, call tracking integration, 3D Dental Patient Education and much more. Want to know who we help? Just get in touch with us to share your ideas.